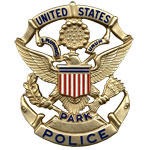 The US Park Police is hiring police officers in Washington, DC, San Francisco, CA and New York, NY.

United States Park Police Officers are employed by the National Park Service, United States Department of the Interior. Officers provide law enforcement services, e.g., the prevention, detection and investigation of violations of criminal laws of the United States or of the state and local area in which the United States Park Police have jurisdiction. The United States Park Police is a full function law enforcement agency with patrol and other specialized units that include; horse mounted, motorcycle, aviation, marine, canine, SWAT, criminal investigations and narcotics and vice.
More information, including application instructions, are available at:
https://www.usajobs.gov/GetJob/ViewDetails/417466600 and at the US Park Police website: http://www.nps.gov/subjects/uspp/become-a-uspp-officer.htm.
Application Open: Friday, October 9, 2015 to Friday, November 6, 2015.